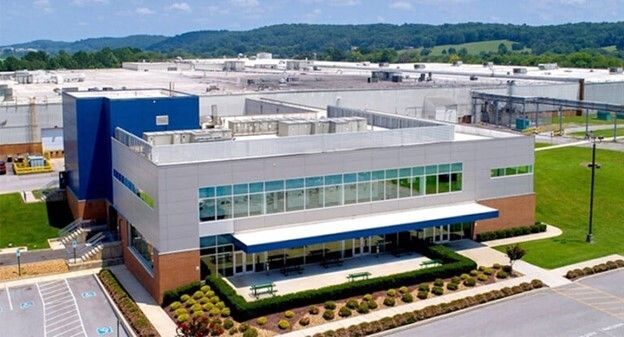 August 30, 2023
Today marks the beginning of construction for Lonza Bioscience and Vertex Pharmaceuticals' stem cell manufacturing facility. The facility intends to mass-produce Vertex's unique portfolio of stem cell-derived, fully differentiated insulin-producing islet cells on a commercial level, addressing one of the largest barriers to developing a T1D Practical Cure: cell supply. The factory will be solely for the development of these cells currently being tested in two of Vertex's clinical trials, VX-264 and VX-880.

This strategic agreement was announced a little over two months ago in late June of this year, showing remarkable optimism and dedication from both parties—a refreshing enthusiasm.

Lonza and Vertex's jointly funded project is located in Portsmouth, New Hampshire (US). This construction will be expanding Lonza's preexisting campus that produces mammalian biopharmaceuticals and cell therapies. The facility is estimated to be over 130,000 square feet and will create more than 300 employment opportunities at max capacity.

Lonza—a Swiss company that provides scientific manufacturing services worldwide to pharmaceutical, biotech, and nutrition markets—will operate the facility, bringing to the table a successful history supporting the commercialization and acceleration of cell therapies. Like Vertex, Lonza caters to a wide range of diseases, with areas of expertise in biologics, small molecules, cell & gene therapies, and capsules & health ingredients.

This agreement was announced just days after Vertex presented positive results from their VX-880 ongoing clinical trial at the American Diabetes Association's 83rd Scientific Session. The Phase 1/2 trial demonstrated clinical proof of concept, with all six patients able to produce their own insulin, showed improved glycemic control, and lessened or eliminated the need for external insulin. After 90 days patients had no severe hypoglycemic events. Trials are taking place in the US and internationally with similar positive outcomes, resulting in the European Medicines Agency granting VX-880 a PRIME designation to expedite the development and eventual approval.

The JDCA is eager to continue reporting on the future successes of this facility to the T1D community. We see this fast-tracked construction as a major milestone for the progress toward a Practical Cure, and it illustrates the priority that Vertex places on T1D cure research despite a large pipeline of projects.
---
Additional information
Vertex
Vertex press release announcing Lonza collaboration: https://news.vrtx.com/news-releases/news-release-details/vertex-and-lonza-build-dedicated-manufacturing-facility-type-1.
JDCA comprehensive report on Vertex detailing VX-880 results and information regarding VX-264: https://www.thejdca.org/publications/report-library/archived-reports/2023-reports/will-vertex-finish-first-in-the-race-for-a-practical-cure.html.

Lonza
About the location in Portsmouth, NH: https://www.lonza.com/about-us/our-locations/portsmouth-nh-usa.
Background on Lonza Bioscience: https://www.lonza.com/about-us.