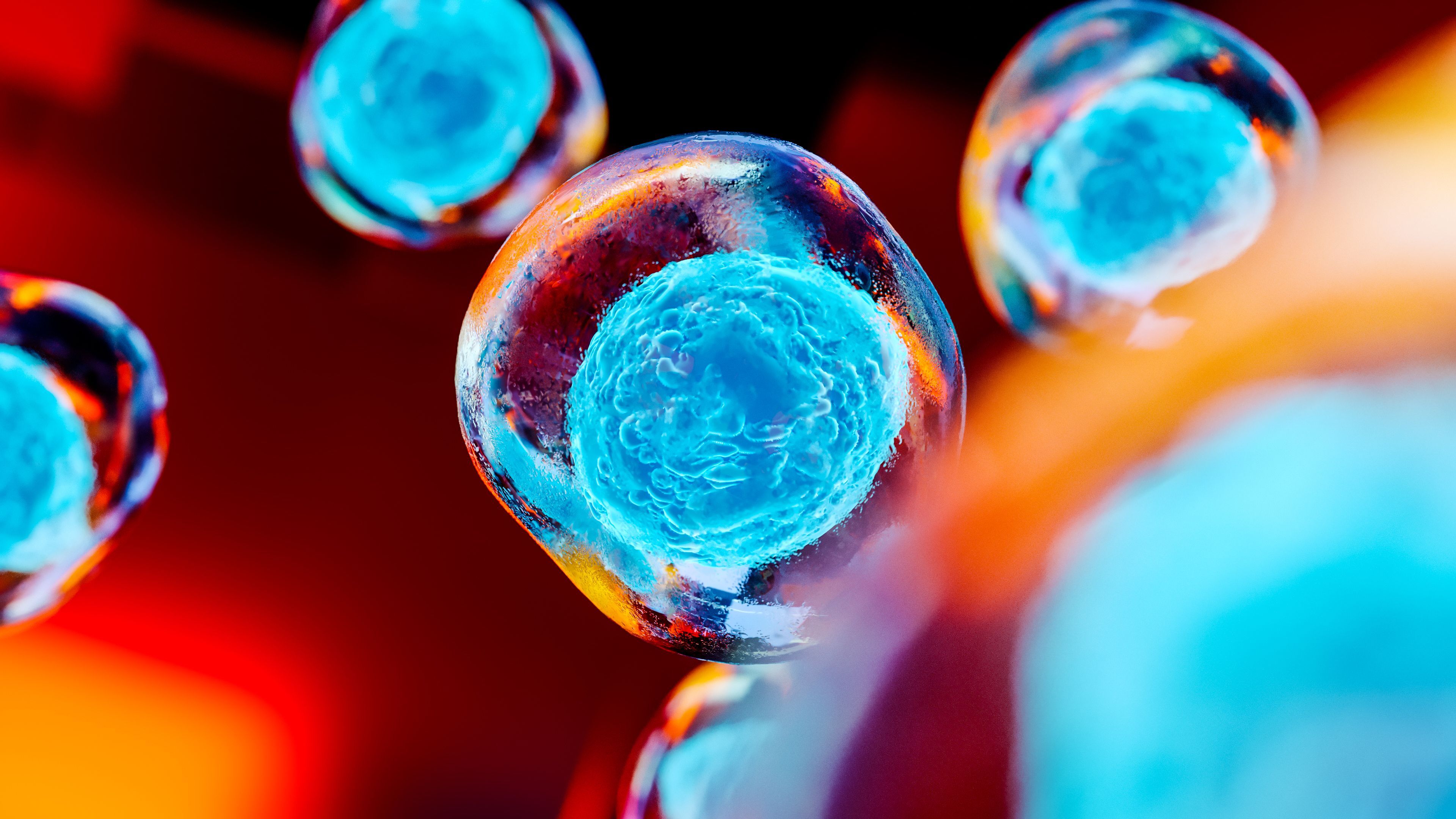 September 20, 2023
Earlier this September, JDCA had the unique opportunity to interview Dr. James Shapiro, MD, and discuss his latest work at the University of Alberta (U of A). The U of A is a major center for clinical trials and an active testing site for three potential Practical Cure research projects currently underway by Vertex and ViaCyte/CRISPR. 
Additionally, Shapiro provided insight into the future of a project taking place at his own lab. Not yet in human trials, this pre-clinical work utilizes islet cells derived from a patient's own blood.
 
About the Scientist
Dr. Shapiro is well-known in type 1 diabetes research for his groundbreaking work as a lead investigator on the Edmonton Protocol. Published in the New England Journal of Medicine in 2000, the Edmonton Protocol laid out a standardized procedure for cadaver-sourced islet cell transplantation that kicked off twenty years of studies in a number of different academic research centers. A small minority of those test patients remained insulin-independent for a decade or more (though all required chronic immunosuppression).
Originally from Leeds, England, his primary interest has been T1D and islet transplantation since arriving in Canada as a graduate student in 1993. "I've been focused on type one diabetes and cell replacement therapy for type one since I was a medical student almost 40 years ago." 
Shapiro holds the Department of Surgery's first Canada Research Council's Chair in Transplantation Surgery and Regenerative Medicine, and is the Project lead for the Canadian National Transplant Research Program. Currently, he directs live-donor liver transplantation and islet transplantation programs in Edmonton. He has won various awards, including the Hunterian Medal from the Royal College of Surgeons of England and the Gold Medal in Surgery from the Governor General of Canada.
 
Vertex, ViaCyte, and CRISPR: Work with Potential Practical Cures
The U of A, under Dr. Shapiro's direction, is an active test site for three active Practical/Functional Cure clinical trials being produced by ViaCyte, Vertex Pharmaceuticals, and CRISPR Therapeutics.
In July 2022, Vertex acquired ViaCyte. Any trials or projects currently listed under ViaCyte's name are actually being produced by Vertex. This distinction is important, as ViaCyte's line of stem cell-derived islets differ from Vertex's in that they fully mature to produce insulin once in the body, whereas Vertex's cells can produce insulin while still in the test tube. 
 
Vertex
Vertex Pharmaceuticals has two trials under its name at the U of A: VX-880 (not a potential practical cure) and VX-264 (a potential practical cure). 
VX-880 is an investigational islet transplant therapy that utilizes stem cell-derived islets to produce insulin. Earlier this year, Vertex announced that two patients in this study were insulin-independent at 12 months. Dr. Shapiro stated that the trials were "demonstrating some very exciting early results . . . showing that these cells can make insulin just the same way that human islets can." He elaborated that full antirejection drugs must be given in this situation, the same as in the Edmonton Protocol. Antirejection drugs introduce the patient to numerous risks, short and long-term. Shapiro stressed that for patients with T1D and especially children, the risk must be lessened before it can be moved forward to all people with type 1 diabetes.
VX-264 is an investigational therapy that uses the same cells in VX-880 that garnered positive early results. These cells are enveloped in a macro-encapsulation device placed deep under the skin, designed to protect them from the immune system's attack. Shapiro stated that in his work with VX-264, "we're basically in the very first phases" of the trial. That said, in islet transplantation research, all areas are moving forward and progressing.

ViaCyte and CRISPR: VCTX-211
The University of Alberta is a testing site for VCTX-211, the joint effort between ViaCyte (now Vertex) and CRISPR Therapeutics. In this trial, ViaCyte cells are genetically modified by CRISPR techniques and placed in an encapsulation device to resist the autoimmune attack.
In collaboration with CRISPR Therapeutics, VCTX-211 has the added boost of genetic modification from CRISPR Cas9 gene editing technology to facilitate immune-system evasion. Dr. Shapiro elaborated that this is a new iteration of VCTX-210a—a trial that tested for safety—but with new, enhanced gene edits to improve efficacy and cell fitness. "It's very safe, I can tell you that much. I can tell you that we're still working on the gene targets and the read-outs. We're optimistic."
For this trial, six edits were made to insert genes designed to make the cells anti-inflammatory and remove characteristics that make them targeted by the immune system. The hope is that by making the immune system blind to the implanted cells, they survive longer.
The biggest challenge, says Shapiro, is finessing the encapsulation device that protects the cells from immune attack. With VCTX-211, they hope to solve this problem. 
Next Research Area: Blood-Derived Islets 
Though not yet in human clinical trials, Dr. Shapiro provided insight into a unique research program. For the past four years, his research lab has been focused exclusively on making islets from patients' own blood. 
The islet cells are made from the same patients that would receive this transplant. If this method proves successful in the future, there would be no wait for organ donors or a need to manufacture stem cells from embryos. Additionally, the body would not perceive them as foreign and trigger an autoimmune attack. Ideally, this means there would be no need for antirejection drugs that risk adverse side effects, making it more accessible to the larger T1D community.
"When I look at these cells under the microscope and see them just like human islets using the patient's very own cells, I get goosebumps. I'm very, very excited about the thought that we could do a transplant with no antirejection drugs, no risk. Our focus now is to make sure these cells are safe."
Currently, Shapiro and his team are working to make the process safer and more effective so it can move into human trials. However, he did not provide a timetable.
No Plans to Commercialize
At this time, Dr. Shapiro isn't looking to commercialize his projects. His focus seems purely academic—to prove an idea works, that it's safe, effective, and viable. "I'm not looking to commercialize our projects right now: I'm looking to prove that the ideas work. Once that's happened, I'm happy to pass the drive over to industry to help us move it forward to patients. But we're not really at that stage."
If you are interested in donating to Dr. Shapiro's lab, this can be done by giving directly to DRIFCan, here. Located at the U of A, the organization was founded for the sole purpose of funding Shapiro's research. DRIFCan's Executive Director Melanie Hibbard stated, "in 2021 and 2022 . . . 90% of all dollars raised went to cure-based research."
---
Useful links:
CRISPR Therapeutics Pipeline of Projects (T1D research listed under "Regenerative Medicine"): https://crisprtx.com/programs/pipeline.
University of Alberta Clinical Islet Transplant Program (Recruitment) Website: https://www.islet.ca/.
University of Alberta Diabetes Institute homepage: https://www.ualberta.ca/alberta-diabetes/index.htmlstitute (ualberta.ca).
Vertex Pharmaceuticals Pipeline of Projects: https://www.vrtx.com/our-science/pipeline/.