November 3, 2022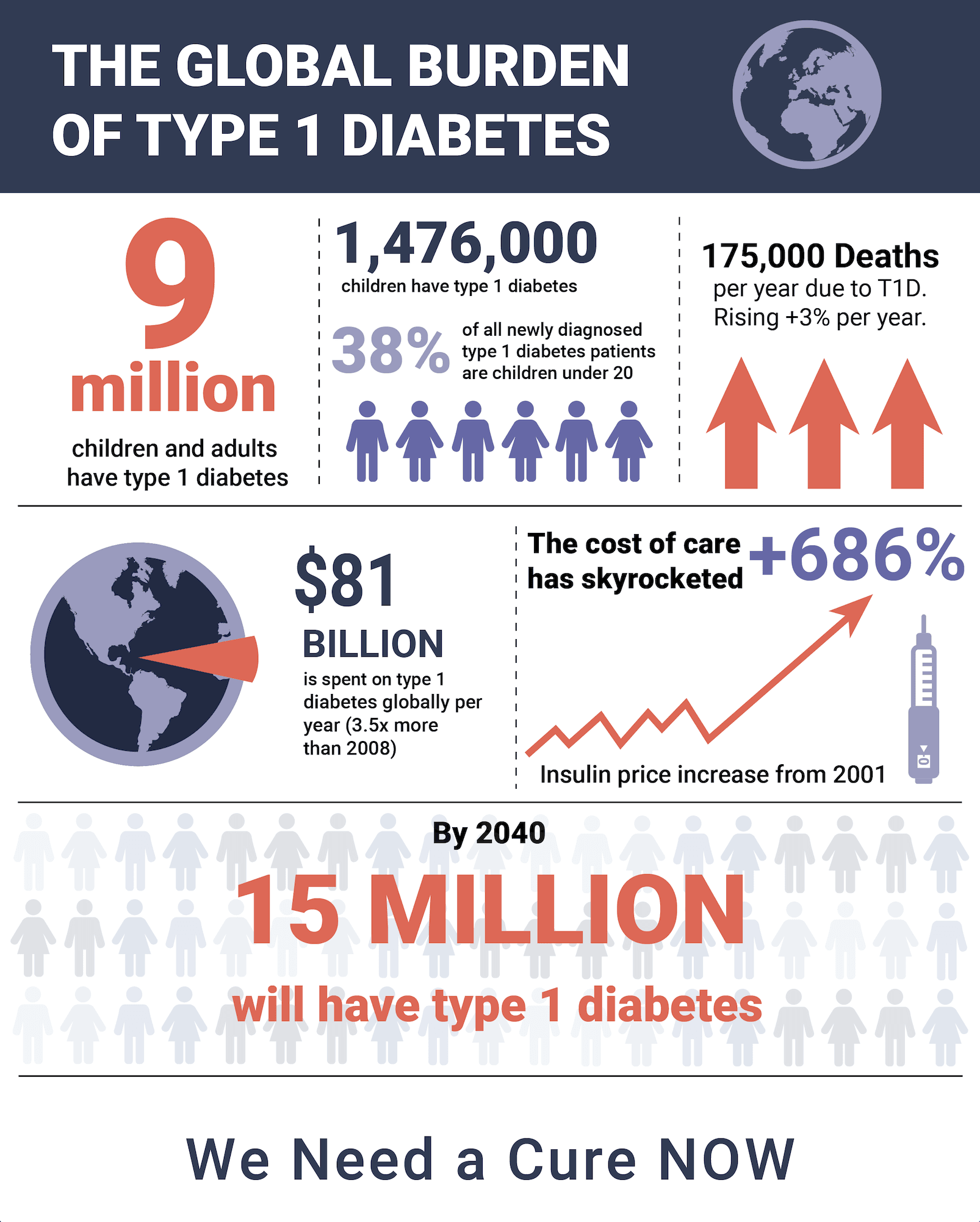 Source:  Global incidence, prevalence, and mortality of type 1 diabetes in 2021 with projection to 2040, Lancent August 2020; IDF Diabetes Atlas, 2020 and AJMC, 2019
---
Each November, the T1D community throughout the world comes together for Diabetes Awareness Month.  During this month, we raise awareness of the burden of T1D,  offer a hand to those who are suffering, and do what we can to push for a cure. The infographic above identifies an alarming truth: T1D prevalence, particularly in children, is increasing, while the cost of care is skyrocketing. 
 
And there were 175,000 deaths from T1D in 2021 that could have been avoided with access to proper care and, better yet, a functional cure.  21% of these deaths were under 25 years old -- children and young adults.  
 
This is why there has never been a better time to advocate for a Practical Cure for T1D.  In the weeks ahead, the JDCA will work to ensure that your voice is heard through a broand and wide awareness campaign.