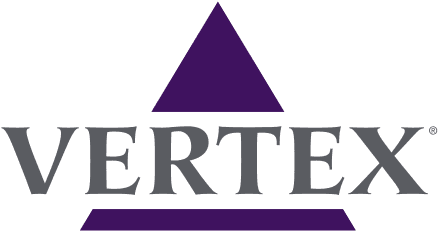 July 11, 2022
This morning, Vertex Pharmaceuticals announced that it will acquire the private biotech startup ViaCyte for $320 million in cash. The deal will bring together two companies that have been competing to develop a Practical Cure for T1D. 
In 2019, Vertex purchased Semma Therapeutics and its line of infinitely reproducible pancreatic islet-like cells for $950 million. The company has shared that the first patent to receive an infusion of these cells alongside full-body immunosuppression is completely off insulin. While the second patient in that trial did not experience as dramatic a result as the first, last week, the company was cleared to begin recruiting five new patients to receive a full dose of the Vertex product, dubbed "VX-880."
ViaCyte, the private start-up company which was recently profiled in the documentary The Human Trial, has been testing its line of insulin-producing cells since 2014. With the acquisition of ViaCyte, Vertex will acquire three products that ViaCyte is developing in human trials: "PEC-Direct," an implantable device loaded with ViaCyte's "pancreatic progenitor" cells -- partially incubated stem cells which are supposed to finish their development into insulin-producing cells within the body -- given with full-body immunosuppression. "PEC-Encap," a device in which the ViaCyte cells are protected from immune rejection by a semipermeable membrane that is meant to let insulin out without letting T-Cells in. And, the most novel technology of the bunch, "PEC-QT," a line of insulin-producing cells modified by CRISPR-Cas 9 to evade immune rejection. It's not clear at this point how Vertex will deploy its new assets, but we will provide updates to each of these trials as they become available.
Today's news can be looked at with enthusiasm or caution, and should probably be viewed with a bit of both. On the one hand, we are thrilled to see Vertex doubling down on its investment in a T1D Practical Cure. If the company can find a way to replicate the first patient's experience with VX-880 without the need for immunosuppressive drugs, it would represent a genuine leap forward for T1D research. In acquiring the rights to ViaCyte's manufacturing facilities, intellectual property, and partnerships, Vertex can now develop multiple avenues to this end goal. 
On the other hand, this move will eliminate one of just two companies with an active human trial of insulin-producing cells derived from stem cells. Sernova, Sigilon Therapeutics, and others have plans to enter human trials with stem cell-derived islets in the near future. But today, the competition to develop an infinitely reproducible line of cells meant to replace the function of the pancreas in T1D looks a little thinner than it did yesterday. 
Ultimately, whether or not Vertex's acquisition of ViaCyte meets the standard of anticompetitive behavior will be judged by the Federal Trade Commission. This process is standard in an acquisition of this size, and Vertex says it expects the deal will close by the end of the year.