November 14, 2022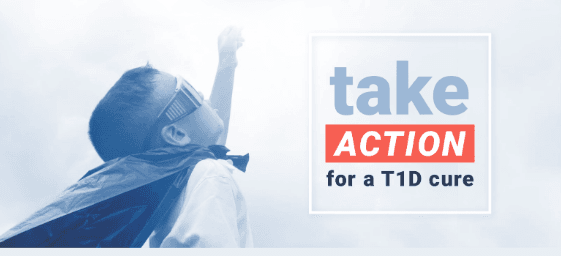 Today is World Diabetes Day, an event celebrated every year on the birthday of Dr. Fredrick Banting. This year we look back at cure progress over the past decades, point out a few areas for genuine hope and optimism.  We also acknowledge the significant effort the T1D community puts into advancing a cure every year and reflect on what more we – together – must do to see a cure in our lifetime.
 
PROGRESS AND CHALLENGES OF THE PAST DECADES

We have never been as close to finding a cure for T1D as we are today and, yet, the end is still not yet in clear sight.  Topping the list of the amazing accomplishments of the past decades must include the great advances in technology -- CGMs, pumps, and, hopefully soon, fully closed loop systems.  Also on that list is the tremendous advance in stem cell derived beta cells, which if combined with a way to protect the cells, may be an indefinite replenishable source of islet cells.  25 years ago both of these advances would have seemed generations away.

And yet we still do not yet have what our community considers to be a practical cure for T1D anywhere close to being ready to enter the marketplace.  Only a handful of Practical Cure projects are currently in human trials -- 13 active human trials in the FDA registry as of today -- and none are beyond stage II. 

Less money is spent on T1D cure research today than at any point in the past twenty years. The ADA and JDRF have dramatically reduced the amount of money directed to cure research grants, and the National Institutes of Health, the key funder of early-stage T1D research, rarely funds human-stage Practical Cure trials. 

If our leaders take their foot off the gas, how will have a chance for a cure in our lifetime?

WE STRUGGLE AND THEN WE RAISE MONEY
 
We wake up at 3AM to treat lows, watch our diet, and we check our blood sugars constantly. Perhaps this is the greatest cost on our daily lives. We pay in sweat and tears as well as dollars and cents

YET our community remains remarkably active and effective at fundraising.  We walk, we run, we ride, and we dance.  A walk-a-thon on a brisk fall day alongside other people who understand and relate to our struggle connects us as one.
 
T1D fundraising is essential because the hundreds of millions of dollars raised fuels much of the T1D research conducted around the world. That support – particularly the portion of it used to fund cure research – is essential.
 
How can we encourage our leaders to use that money even better?
 
WE CAN DO MORE

If you are one of the many holding out hope that there will be a cure in the near future, your hope is not misplaced, but your actions may be. While it's easy to feel like cure promises only lead to disappointment and confusion, you, the T1D donor, are the most vital part of the T1D research ecosystem. Your voice is the most powerful way we can bring attention and focus on T1D cure research. 
 
As you plan your charitable giving this year, we implore you to speak up. Don't give and go. Tell your local diabetes nonprofit chapter heads, executives, and boards of directors that you want your donation to be used to fund Practical Cure research. Attach a comment or send an email along with your gift stating how the donation should be used.

Thank you for taking the time to reflect with us on this important day. Together, we can achieve a Practical Cure for T1D.