This morning JDRF released its most recent financial statements for Fiscal Year (FY) 2020, covering the time period from July 1, 2019 through June 30, 2020. This report will provide a quick summary of the main highlights; we will take a deeper look at the financials in the upcoming weeks.                                                                                                              
FY 2020 included the very beginning of the coronavirus pandemic in the United States (last Spring) and the related financial implications are evident. JDRF income dropped -$22 million, primarily due to a decrease in fundraising, walk, and gala proceeds.
It is worth noting that these financial documents combine without distinction the income and expenses of both the JDRF and the JDRF T1D Fund. There remains very little visibility to the financial operations of the Fund.
Research grant spending took the biggest hit during FY 2020, dropping by $20 Million versus the prior year – a 23% decline.  No other expense category declined as significantly.  Public education, advocacy, and overhead remain relatively unchanged while fundraising expenditures increased.
In August 2020 JDRF announced that chapter closings, staff layoffs, salary cuts but these changes will not be apparent until the next financial year statements.
Key Highlights:
-$22 Million: The amount that JDRF revenue declined versus the prior year. See Appendix A.
-$20 Million: The amount of the decline of research grants versus the prior year
+$3 Million: The amount that fundraising expense has increased versus the prior year
33%: The proportion of JDRF income used to fund research grants. This is the lowest proportion allocated to research in 16 years. See Appendix B.
67%: The proportion of JDRF income that is used for non-research expenses, including advocacy, education, salaries, overhead. This is the highest proportion allocated to non-research expenses in 16 years.
---
Appendix A: JDRF Total Annual Revenue (in millions)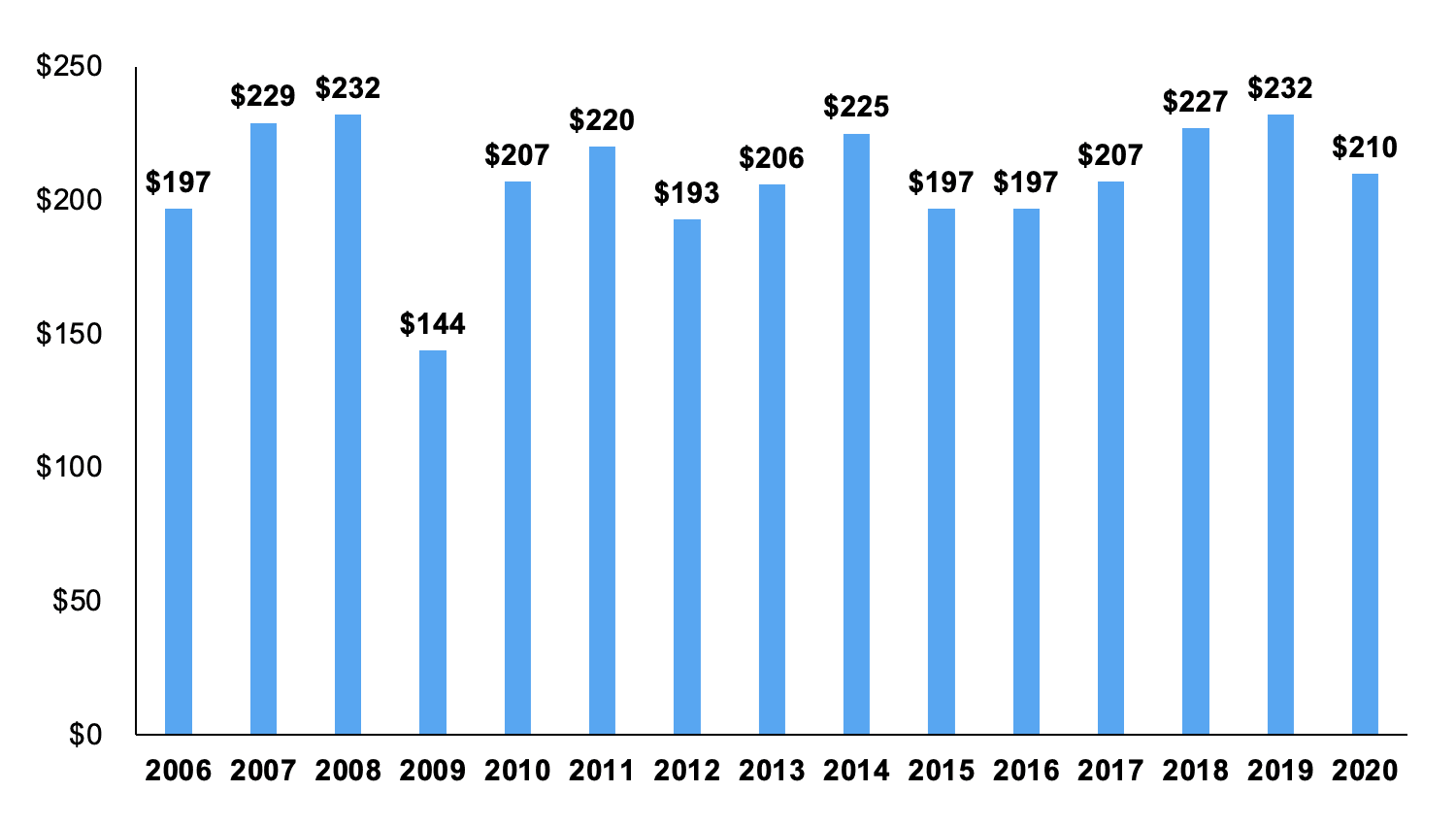 Appendix B: JDRF Research Grant Spending as Percent of Total Revenue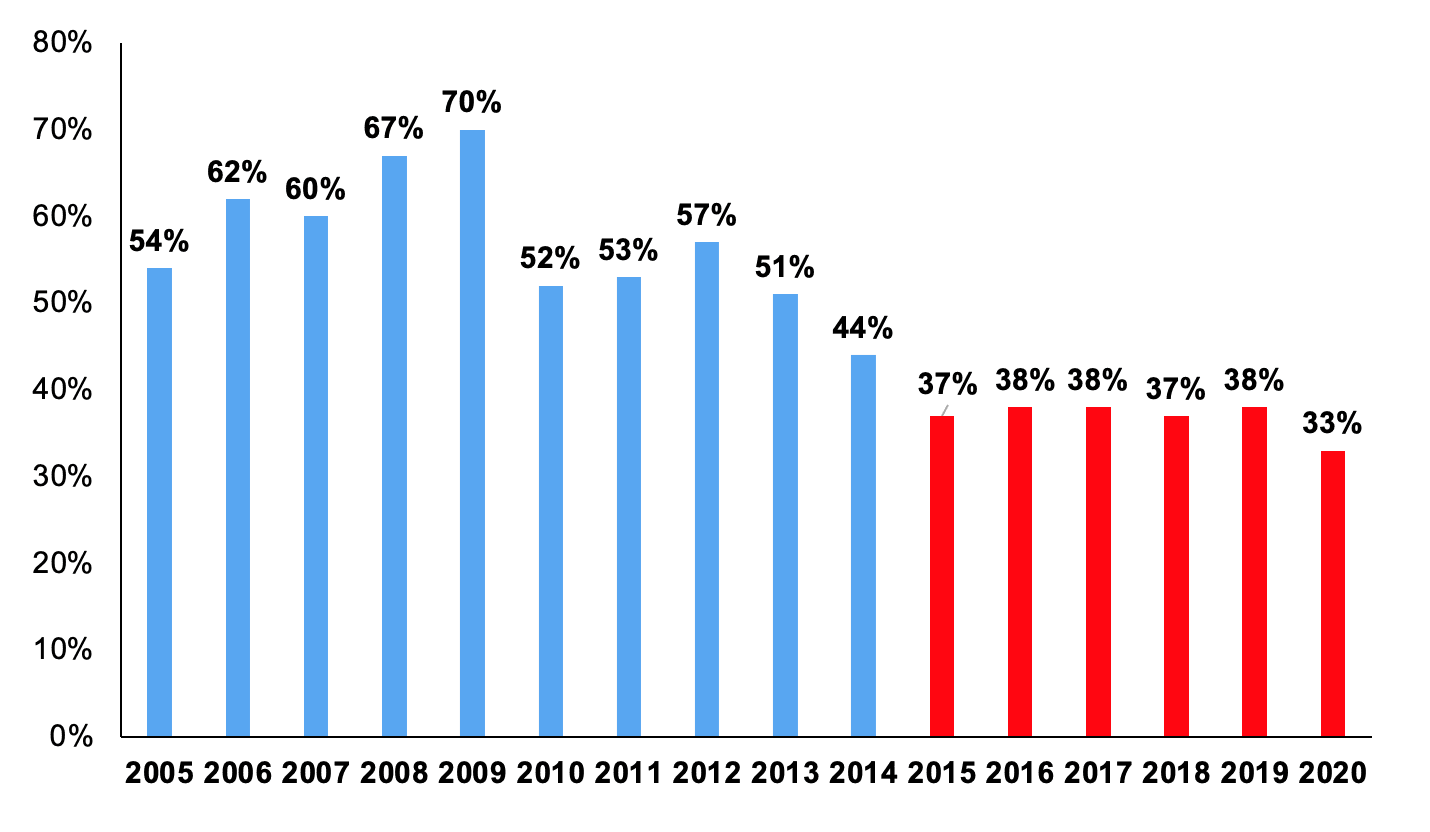 Appendix C: JDRF Total Annual Research Grant Spending (in millions)