Last weekend, a major diabetes conference brought endocrinologists from around the world together to share the latest research in the field of hormone science. The virtual ENDO 2021 conference was hosted by the Endocrine Society, a professional group of scientists and physicians.

T1D is one of the more common endocrine disorders, but it is far from the only one. The conference covered topics related to thyroid and kidney disease, obesity, diabetes, and more. This report will highlight a few key topics covered at the conference related to T1D.

General Conference Background
The ENDO 2021 conference took place virtually from March 20- March 23, 2021.
The annual conferences have been hosted by the Endocrine Society since 1917.
This is only the fourth time in over 100 years that the conference has not gathered in person (twice during World War II and now twice during COVID).
There were 264 sessions presented at the conference.
T1D Highlights
27 sessions directly focused on T1D (10% of the 264 total)
11 sessions addressed T1D complications
5 sessions addressed T1D cure topics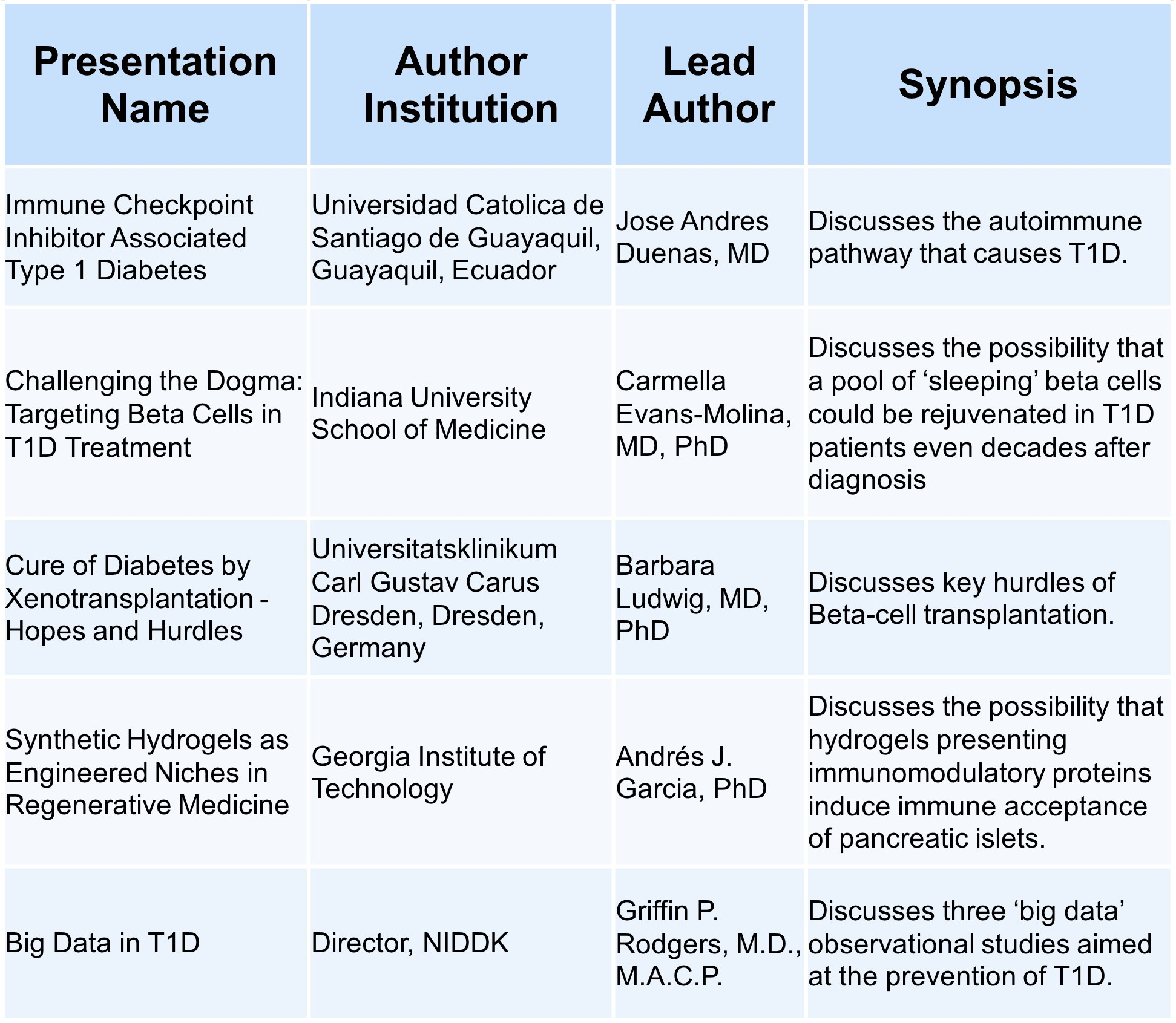 3 sessions focused on the interplay between T1D and COVID-19
Zero T1D Practical Cure projects in human trials were discussed
Insulet shared positive data from a trial of its closed-loop Artificial Pancreas system, the Omnipod 5. The company expects to roll this product out in a limited release by June 2021.
---
To review all of the abstracts presented at ENDO 2021, follow the link below.