The American Diabetes Association released its 2019 audited financial statements last month. This is the third in a series of JDCA reports focused on ADA financials. As noted previously, the ADA has experienced a historic and sustained decline in revenue from 2006, the first year ADA financial documents are widely available. This report examines ADA expenses. 
Key Takeaways:
ADA revenue declined from $216 Million in 2006 to $156 Million in 2019.
Consequently, all major ADA expense categories, except Management and General, declined from 2006 to 2019.
ADA Advocacy and Public Awareness spending saw the biggest decline of all categories, declining 53% (-$28 Million) from 2006. 
ADA Research Grant spending is down -42% (-$19) from $45 Million in 2006 to just $26 Million in 2019, matching a 10-year low. See Appendix A. 
Management and General spending (including executive payroll, office management, board meetings, etc.) was the only expense category to increase during this time period. Said differently, the ADA is spending a little bit more on management and executive payroll than it did in 2006, despite spending substantially less on the categories that benefit donors.
ADA Internal Costs for Research Administration (expenses related to giving money to research projects) are up from $0.24 in 2006 to $0.40 in 2019. This means the ADA is spending almost twice as much to give out half the amount of research grants it did in 2006. See Appendix B. 
Of the $26m attributed to research grants, only $3.4m went to grants specifically focused on T1D. See Appendix C. 
Despite spending only 17% of its total income on research grants, 100% of ADA advertising featured a message related to curing diabetes in 2019.
---
Appendix A: ADA Total Research Grant Spending by Year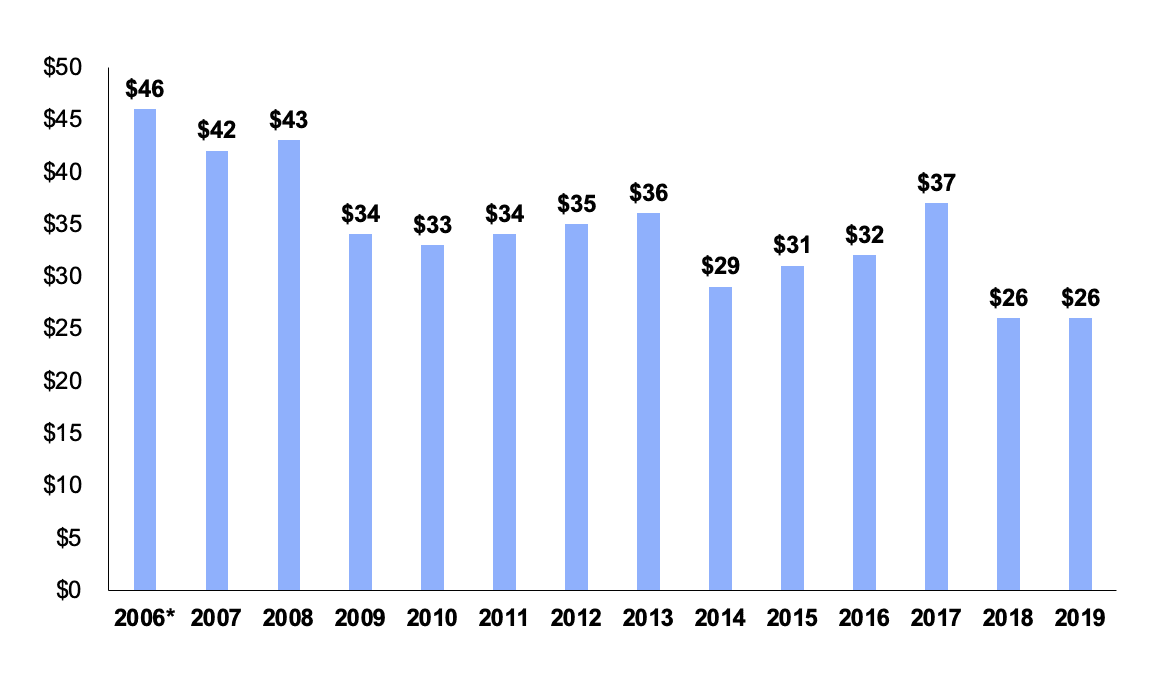 *2006 was an 18-month fiscal year due to changing from a June 30 fiscal year in 2005 to a calendar year-end in 2006. To represent 2006's 18-month year in
proportion with a 12- month year, all numbers from 2006 are estimates reached by scaling the reported numbers by 2/3.
---
Appendix B: ADA Research Administration Costs by Year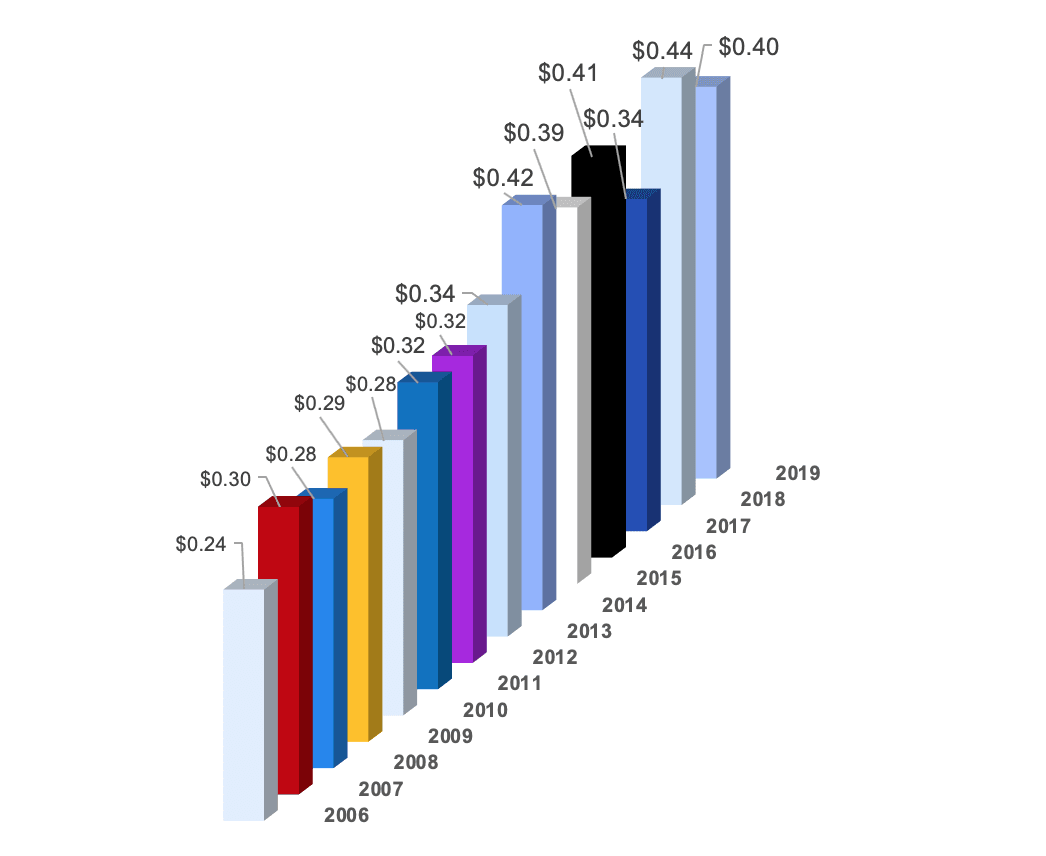 Appendix C: ADA Utilization of 2019 Annual Income Highlighting Research Grant Categories