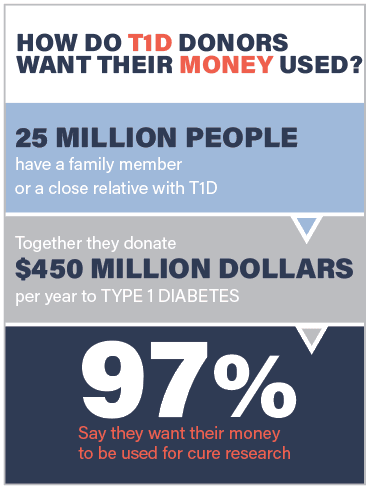 This is the seventh annual survey-based report on the giving priorities of T1D donors.

Three Key Findings:
1)  Cure Research Remains the Top Priority.
97% of 2019 survey respondents believe cure research should be the number one priority for all major diabetes charitable organizations. This finding has been consistent and remains unchanged. Trend data by year: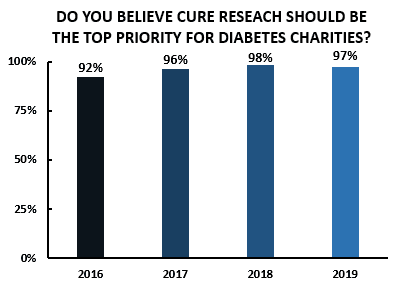 ---
2)  JDRF Decline in Research Spending is Putting Donations at Risk.
58% of respondents said they would stop giving to JDRF once they found out only 37% of their donation was attributed to research in 2018.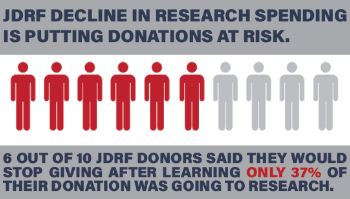 ---
3)  Almost All Respondents Want to Give to Practical Cure Research.
91% of respondents in 2019 state that they would donate to Practical Cure research projects if that option was made easily available.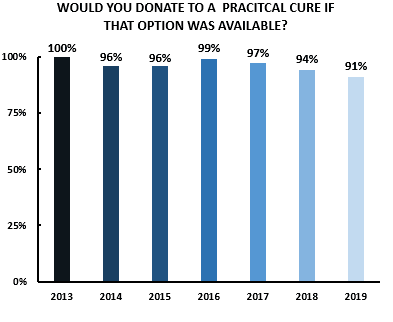 Survey Methodology:

This survey was conducted online in February 2019. All respondents are living in the United States and have T1D or have a family member with the disease. In addition, all respondents are active donors and/or participants in fundraising activities.