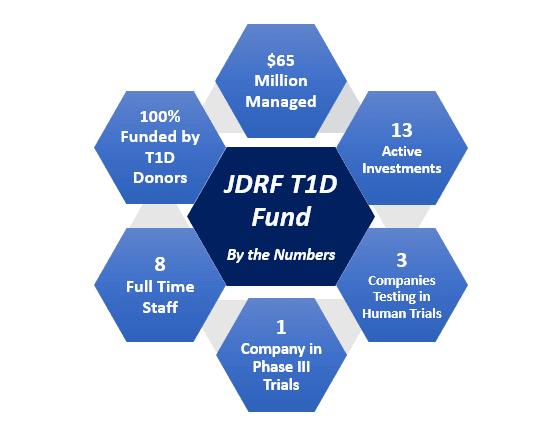 ---
The JDRF T1D Fund was launched as a subsidiary of JDRF in December 2016. This report examines the Fund's impact on T1D research over the past two years. While the fund has been active in fundraising and making investments, it still operates with very little transparency.

The JDCA previously wrote about the T1D Fund in 2018 after it had been operational for one year (Click here to read). If you are unfamiliar with the Fund, we suggest reading this report for an overview of its impetus and background.

Background

Both JDRF and the T1D Fund receive money in the form of charitable donations. However, the two entities spend this money in different ways. The Fund makes investments in companies in exchange for shares/partial ownership of the companies' current or future profit. By contrast, JDRF gives money to research projects as pure donations, with no claim or expectation of sharing in the profit.

What Impact has the Fund Made?

The Fund has been moderately active in fundraising and making investments. To date, it has $65 million under management and has invested in 13 companies. See Appendix A. Only two of the companies are entirely focused on T1D, while the other 11 are developing solutions for a wide range of diseases. The Fund has not invested in any company that is developing a practical cure. 

In addition, only one investment has a chance of reaching the market in the next five years based upon progress in human trials testing. The status of testing is as follows:
1 project is in phase III human trials
2 projects are in phase II human trials
2 projects are in animal testing
8 projects are in discovery or in-vitro testing
As stated in the Fund's press materials, and reiterated in JDCA interviews with a number of the investment companies, the Fund's investments have provided a stamp of approval for other investors who are, presumably, less knowledgeable about diabetes research.

Lack of Transparency

The Fund continues to operate without any public transparency. Very little information has been shared about how investments are selected, executive compensation or the amount of time and resources JDRF shares with the Fund. Since the Fund is a subsidiary of JDRF, it is not required to submit public financial records or disclose an annual report. All of its reporting is combined and absorbed in JDRF's annual filings. The JDCA has asked for clarification on the previous questions a number of times but neither organization has responded to date.

Since almost half of the assets of the Fund originate from donor contributions to JDRF, the JDCA believes the Fund has a fiduciary responsibility to address these key operational questions. Key concerns include, but are not limited to, investment selection criteria resulting in a higher number of investments which have no chance of being available for people currently living with T1D and compensation agreements which encourage executives to choose companies that also target larger markets instead of T1D focused companies.
---
Appendix A: T1D Fund Investments and Related Therapies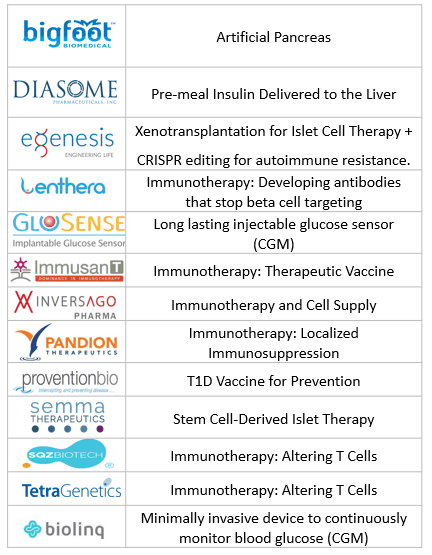 ---
The goal of the JDCA in preparing these reports is to provide financial donors and fundraisers with high-quality information written in an easily accessible format. All data presented in JDCA reportsis sourced from official, publically available JDRF audited financial documents. We hope that this information will enable charitable giving decisions that fulfill the donor's objectives and priorities.

We believe that every organization benefits from an external perspective and open dialogue. While some of the information we report is critical, the intent is to ultimately help all participants become stronger fundraisers, financial contributors, and researchers. Accountability is essential for exceptional performance.