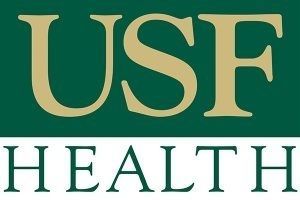 This is the second in a series of reports on the top five largest T1D research centers in the U.S. It features a profile of the University of South Florida (USF) Diabetes Center. In addition to an overview of the organization itself, these reports also examine the current research and research spending at the university.

The main takeaway from this report is that the USF T1D research budget is substantially larger than any other research center in the United States. In 2015, the most recent year this data was available, USF's total budget was $59 million, three times larger than the second highest funded research center.

Our financial analysis includes three main budget sources: 1) NIH research grants for T1D; 2) Juvenile Diabetes Research Foundation (JDRF) research grants; and 3) major donations or gifts from independent sources, including family foundations and fundraising organizations.
USF Overview
The USF Diabetes Center was established as part of USF Health in 2012. The Diabetes Center provides resources for patient care, diabetes education, and clinical research. It also investigates screening, prevention, intervention, and device studies for both type 1 and type 2 diabetes.

In addition, USF is also home to the Health Informatics Institute, an advanced data analytics and research facility designed to coordinate, analyze and maintain research data from NIH-sponsored clinical networks investigating the causes and outcomes of type 1 diabetes, as well as other diseases.

The director of the Diabetes Center and the Health Informatics Institute, Jeffrey Krischer, is the #1 NIH-funded principal investigator in the world. He received his Ph.D.from Harvard University in Applied Mathematics and his background in data analytics has served as a core reason as to why USF has been awarded grants for large data-driven NIH-sponsored studies.
Research
Within the T1D community, USF's main organizational focus is data collection and trial coordination, as opposed to a clinical research. As a trial lead and data coordinating center, USF is tasked with overseeing multi-university collaborations, coordinating large trials and data collection across institutions, specifically the Identification of Environmental Triggers of T1D (TEDDY) and TrialNet Pathway to Prevention studies.
TrialNet is a T1D screening study which screens family members of those with T1D for risk of developing T1D.
TEDDY is a study which is examining child diets, illnesses, allergies, and other life experiences with the goal of determining causes of T1D.
Consequently, USF is currently not testing any Practical Cure or cure research of any kind. Four of the six active trials which USF is leading or participating in are focused on T1D genetic testing, data gathering, and prevention research. Of the other two, one is testing the new Medtronic Artificial Pancreas and one is a behavioral study testing the impact of a cell-phone management program in reducing stress. An overview of TrialNet and TEDDY is listed below and an overview of all active research is listed in Appendix A.
Funding
As mentioned above, USF had the largest budget of any research center. A breakdown of the USF 2015 budget is shown below:
USF had a total budget of $59 million dollars in 2015.
$58m of USF's total budget was allotted from the NIH.
$57m of USF's NIH budget comes from two large multi-million dollar grants:

TrialNet ($37m)
The TEDDY Study ($20m)

USF received $584,014 from JDRF grants and $610,414 in publicly-listed donations.
TrialNet and TEDDY

TrialNet:
The first goal of TrialNet is the identification of individuals at-risk for development of type 1 diabetes (T1DM).
The second goal is to prevent or delay the initial onset and/or progression of type 1 diabetes (T1DM) by preserving insulin-producing beta cells in individuals at elevated risk and those who have been newly diagnosed with T1DM.
To achieve these goals, TrialNet designs and implements prevention and intervention clinical trials intended to test treatments that may preserve remaining insulin secretion.
USF has served as the coordinating center for TrialNet since October 2008.
More than 150,000 individuals have been screened.
20 collaborating clinical centers.
200 pathway to prevention screening locations globally.
TEDDY:
The goal of The Environmental Determinants of Diabetes in the Young study (TEDDY) is the identification of infectious agents, dietary factors, or other environmental agents, including psycho-social factors which trigger type 1 diabetes (T1D) in genetically susceptible individuals.
USF has served as the coordinating center for TEDDY since it began in 2004.
Collaborating with NIDDK, CDC, JDRF, and six clinical centers (three in U.S., three in Europe).
---
APPENDIX A