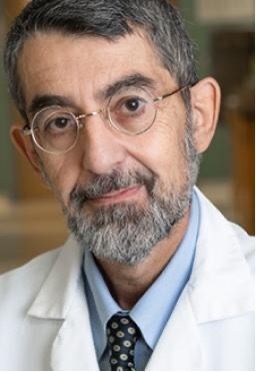 Longtime Diabetes Research Institute (DRI) scientist Dr. Alberto Pugliese, a very well-respected scientist who has focused his career on T1D, has been chosen to lead the T1D research program at the City of Hope. This move follows last week's news that Mattias von Herrath will take the reigns of leadership at the DRI from Camillo Ricordi. Overall, we are glad to see that these accomplished researchers, who have spent most of their careers on T1D, are not shifting their focus to other areas of research but remain very much focused on finding a T1D cure.

Pugliese will take on several roles at City of Hope. Within the Arthur Riggs Diabetes & Metabolism Research Institute, he will serve as the Samuel Rahbar Endowed Chair in Diabetes & Drug Discovery, chair of the Department of Diabetes Immunology, and the director of The Wanek Family Project for Type 1 Diabetes.

DECADES IN T1D
Pugliese joined the DRI in 1994 and has provided crucial developments to diabetes research. Originally from Sicily, Pugliese received his medical degree from the University of Palermo in 1987. Since 2010, Pugliese has been an executive co-director for the Network for Pancreatic Organ Donors with Diabetes, a JDRF-led effort that ensures donated organs from diabetics make it into the hands of leading scientists. From 2016 to 2022, he served as the Deputy Director for Immune Tolerance at the DRI.

In an article published on City of Hope's website, Pugliese explained why he is moving on from the DRI: "I like the idea of starting something new, building a new program. It's exciting," he said.

CITY OF HOPE
City of Hope has been at the forefront of diabetes research for decades. Arthur Riggs, a former researcher at City of Hope for whom the institute is named, was one of the founders of synthetic human insulin. The Wanek Family Project for Type 1 Diabetes began in 2016 with a $50 million donation from the founder of Ashley Furniture to cure diabetes in six years. Among the center's strides in accomplishing that goal are research into a preventative vaccine and the discovery that gastrin can make beta cells more stable in islet cell transplants. The City of Hope is a leader in traditional islet cell transplantation procedures, which use cadaverous sources of islets for people with volatile T1D. A video from October 2022 on City of Hope's website claims that 21 of its patients are now insulin-independent after the procedure though all must take general immunosupressent drugs for life.

The JDCA thanks Dr. Pugliese for his service with the DRI. It is good to see that his experience and dedication to finding a cure for T1D will continue at City of Hope.

---
City of Hope website article can be read here: CLICK HERE