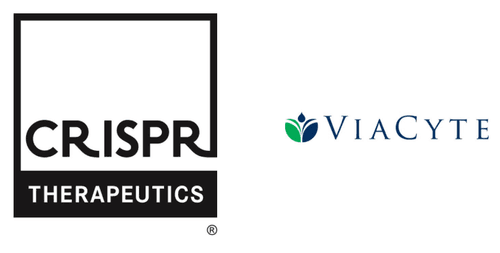 This morning, ViaCyte and CRISPR Therapeutics announced that the first patient has been dosed in their human trial testing a gene-edited, stem cell-derived product that evades detection by the immune system and produces insulin in people with T1D. This marks the first time ever that a CRISPR-Cas9 edited stem cell line will be tested in a person with T1D.

ViaCyte is one of a handful of companies that hopes their stem-derived islet cells can resolve the cell supply issue that currently limits islet cell replacement therapy. The company has struggled to find a way to stop the immune system from rejecting the cells without the use of immunosuppressive drugs. CRISPR Therapeutics, co-founded by 2020 Nobel Prize winner Emmanuelle Charpentier, partnered with ViaCyte in 2018 to develop a solution to this problem. As we previously reported, the Canadian health regulatory agency greenlit a human trial of this partnership's first product in November 2021.

The trial is a very small safety trial that will not measure the efficacy of the product to reduce or minimize the body's ability to produce insulin. Instead, it will strictly test the cells' ability to avoid detection by the immune system. Dosing the first patient in a safety trial is only the first step in the long road of bringing this product to market.

A spokesperson for ViaCyte confirmed that this safety trial is a necessary research step and that the ultimate goal of the project is to replace the body's ability to produce insulin without the use of immunosuppressive drugs.

We will closely monitor this trial and share results as the investigators make them available. People who are interested in signing up for the trial can contact the study organizers via the Clinicaltrial.gov registry page.

To read the press materials announcing the initiation of the trial, click here.