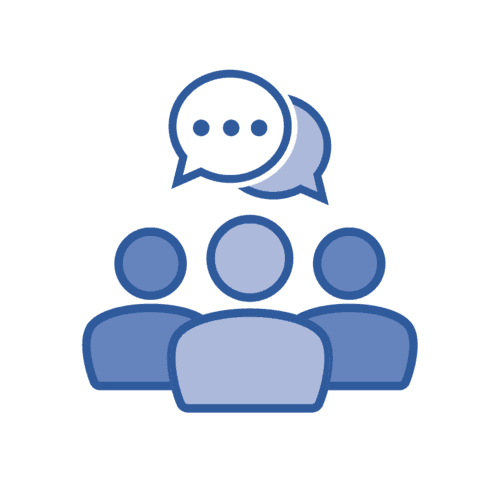 The board of directors is responsible for establishing a non-profit organization's mission and values, setting strategic direction, overseeing executive leadership, and allocating resources. Ultimately, it is the JDRF and American Diabetes Association (ADA) Boards who decide how to allocate the $300+ million donated to T1D research every year. 
Last summer, JDRF cut the size of its board in half in response to the COVID pandemic and this is the first year that we'll be able to see the impact that a leaner board has on the organization. At the same time, the ADA is currently transitioning to a new board chair, Glenn Tullman. His first task in that role is to lead the search committee for a new CEO after Tracey Brown announced her resignation in August.  
At this crucial juncture for both organizations, the JDCA offers four key recommendations. These recommendations are informed by best practices from the corporate world but acknowledge the unique circumstances of the non-profit. 
Hold board members externally accountable. Today, non-profit board members can only be appointed or removed by fellow board members, which consolidates power in an insulated bubble. Board member election by a broad base of donors would create accountability and ensure alignment with the donors who fund the organizations.
Deploy resources in line with donor priorities. Nine out of ten T1D donors want cure research to be the top priority for diabetes charities. However, research grant spending has diminished in importance at JDRF and the ADA. In FY 2020, both organizations dropped to 15-year. For each one dollar donated, JDRF used only $0.33 for research grants and the ADA used only $0.16.  In community surveys, when this fact is pointed out, 65% of respondents say they are "less likely to donate" in future.  There is a real win-win opportunity for the members of these boards to re-align their organizations with donor values and priorities.
Consider a "say on pay" executive compensation structure. A "say on pay" initiative would allow donors to vote on aspects of executive compensation such as pay structure, base pay, and bonus amounts. The JDCA believes a "say on pay" model could provide T1D non-profit donors with many of the same benefits as for-profit company shareholders, such as increased transparency and executive accountability.
Publicize systems to track cure progress. Clear and transparent performance metrics towards cure progress would enable the board to hold executives accountable for tangible performance towards the top priority of donors. Last year, only 23% of JDRF and 13% of the ADA's executive compensation was tied to performance metrics. Neither organization makes public what informs their executives' performance pay.
---
Appendix A: JDRF & ADA Board Members
JDRF
Joseph (Joe) P. Lacher, Jr.
Chair, International Board of Directors
Lisa F. Wallack
Vice Chair, International Board of Directors
Michael Alter
Grant Beard
Elizabeth Caswell
Steven Davis
Claudia Graham, Ph.D., MPH
Paul Heath
Karen Jordan
Jeff Plumer
Jennifer Schneider, M.D.
Christopher H. Turner
Matt Varey
Drayton Virkler
Karey L. Witty
ADA
John Schlosser
Chair, Board of Directors
Glen Tullman
Chair-elect, Board of Directors
Ruth Weinstock, MD, PhD
Cynthia E. Muñoz, PhD, MPH
Christopher K. Ralston, JD
Guillermo Umpierrez, MD, CDE
Otis W. Kirksey, PharmD, RPh, CDE, BC-ADM
Marshall Case
Todd F. Brown, PMP
Martha Parry Clark, MBA
Mary de Groot, PhD
Robert H. Eckel, MD
Sherita Hill Golden, MD, MHS
Amparo Gonzalez, MPH, RN, CDE, FAADE
Rone Luczynski
Stephanie Silverman, MBA
Umesh Verma