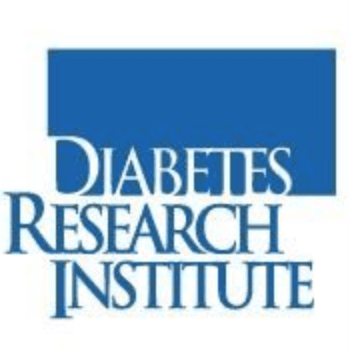 The Diabetes Research Institute (DRI) at the University of Miami School of Medicine holds a distinctive position among diabetes research centers. While many others have shifted to type 2 diabetes and other autoimmune disorders with larger patient populations, the DRI leadership has kept the organization focused on finding a T1D cure.
This week, the DRI announced that Dr. Camillo Ricordi, who has served as the lab's Scientific Director since 1993, will be leaving this position to move into a new leadership role involving global research collaborations. During his nearly 30-year tenure as Scientific Director, Dr. Ricordi was a tireless champion for T1D cure research.
This report provides an overview of the T1D research currently being conducted at DRI. All information in this analysis is sourced from public documents as well as direct correspondence with the organization.
DRI by the Numbers
$14 Million: DRI's annual revenue in Fiscal Year 2020.
$10 Million*: Grants funding T1D cure research at DRI.
$4 Million*: Grants funding non-cure T1D research at DRI, such as T1D complications, prevention, or tracing studies.
$6 Million: Amount of DRI revenue sourced from the Diabetes Research Institute Foundation (DRIF), whose sole mission and purpose is to raise money for the DRI.
$8 Million: Amount of DRI revenue sourced from JDRF, NIH, Helmsley, and other sources.
*JDCA estimates based on direct correspondence with the organization
Beyond the 'Biohub': Islet Cell Transplantation at the DRI
DRI spent many years building a strong core competency in islet cell transplantation (ICT).  The traditional approach takes healthy islet cells from a cadaver and transplants them into a person with T1D. The person who receives the cell clusters must take general immune suppression drugs for the rest of their life in order to protect implanted cells from their body's autoimmune attack – the same one that killed the beta cells in the first place. DRI is one of the few centers in the world that has substantial experience administering this approach. Several T1D patients treated by DRI have been off insulin for more than a decade. However, the procedure is profoundly limited by the short supply of cadaverous cells, the difficulty of the procedure, and the significant risks associated with taking general immune suppression drugs. 
The "BioHub" initiative was launched to great marketing fanfare in 2013 with the purpose of evolving ICT surgery into a 'biological cure' that would be available to everybody with T1D. It used catchy marketing language to explain the essential hurdles that limited the capacity of ICT surgery: site, sustain, and supply. Today, the 'BioHub' appears to be getting phased out at the organization without a clear replacement. In our last report on the Biohub in 2016, there were 30 active research projects, four of which were in human trials. Today, 17 projects are active under the Biohub umbrella, only one of which is in a human trial. That human trial is testing the omentum as a site for ICT surgery, and the patients in the trial are required to take immune-suppressing drugs.
'POSEIDON' Update:  A Potential Practical Cure
Though the Biohub has not yet yielded a Practical Cure trial, another trial – which does not directly relate to islet cell transplantation – is currently testing a Practical Cure at DRI. "Pilot Study of OMEGA-3 and Vitamin D in High-Dose in Type I Diabetic Patients (POSEIDON)," will test the effects of omega-3 and vitamin D on beta-cell function in patients with T1D. The goal is to halt the T1D autoimmune attack and restore beta cells to healthy levels of production without any major surgical intervention. The trial is currently recruiting participants and will enroll 28 adults and 28 children with T1D. We will continue to monitor this project and provide updates as they become available. 
DRI / DRIF:  A Unique and Powerful Fundraising Relationship
The DRIF is unique in that its sole mission and purpose is to raise money for the DRI. It operates like every other fundraising enterprise – raising money through walks, rides, galas, bequests, etc. – but it gives its money to one organization, the DRI, and for one purpose, to fund T1D cure research grants.
Today, the DRIF funds roughly half of the DRI's annual research budget. Other sources of revenue for the DRI include T1D funding giants such as the NIH, JDRF, and the Helmsley Charitable Trust. However, the relative size of the DRIF's contribution gives it significant influence. Because DRI receives so much of its funding from DRIF, which is singularly tasked to cure diabetes now, DRIF board members and executives work alongside DRI scientists to keep the organization focused on T1D cure research.