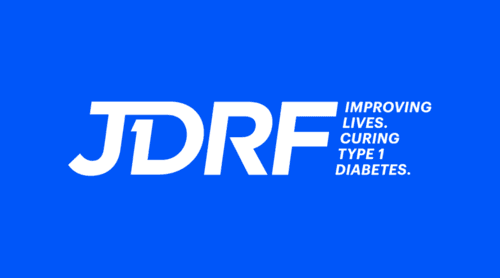 Last week JDRF announced a major restructuring of the organization. Like many non-profits, JDRF has struggled during the COVID-19 pandemic and, since March, has experienced a 40% decrease in fundraising compared to the prior year.
This report will summarize what we know to date, based on recent announcements and press articles, about the restructuring. Many of the changes announced follow recommendations made by the JDCA over the years to make JDRF leaner and more focused on cure research.  At the same time, the announcement offered limited specifics and quotes from executives even signaled the organization is considering a new strategy to expand to autoimmune diseases beyond T1D.
To read JDRF's press materials related to this announcement Click Here.
To read Diatribe's interview with JDRF CEO Aaron Kowalski and VP of Research Sanjoy Dutta Click Here.
A Leaner Organization
The JDRF is now a smaller organization than it has been for the past decade. The number of people employed by JDRF dropped from 700 to 400, and the number of chapter offices has decreased from 63 to 29. As difficult as these changes are to make, they will lead to significantly reduced overhead and salary costs. In his comments to Diatribe, JDRF CEO Dr. Aaron Kowalski stated that gaps in capabilities will be filled by volunteers, as it was "in the early days of the JDRF" and said this was moving the JDRF "back to the basics."
JDRF also reduced the size of its Board of Directors from 35 to 15, a reduction that the JDCA has advocated in discussions with a number of past JDRF CEOs and Board Chairs. A smaller board – one similar in size to the highest performing organizations of our time – will allow for a more focused discussion on strategic direction and performance achievement. We urge the smaller and more nimble board to stay true to the original mission of JDRF – finding a cure for T1D and ensuring resources and management objectives are set accordingly.
A Re-focus on Research?
Over time the JDRF plans to increase the proportion of its revenue invested in research grants, but, according to a JDRF press contact, this change will take several years to implement. In an email to the JDCA, a JDRF spokesperson said, "going forward with a smaller budget during the global pandemic, we plan to continue to spend about the same share of resources on mission as in years past."
Increasing the percentage of revenue directed to research has been a key recommendation of the JDCA over the years. This is not the first time JDRF has stated that it plans to increase research grant spending, but over the past five years, there has been no meaningful change in this expense category.
In the meantime, Dr. Sanjoy Dutta, JDRF's VP of research, stated to Diatribe that the organization would carefully screen products for their potential to achieve 'productization' (i.e., moving from research development to become a product in the market). JDRF stated in a recent press release that it would fund 'fewer but larger grants.' Yet, Dutta also said JDRF would not pull out of any research areas which it is currently funding. Prevention will remain the top research priority for the JDRF, according to Dutta. Screening for biomarkers, a key element of T1D prevention, will remain a focus area. Despite the vast majority of JDRF donations coming from people whose lives are impacted by T1D today, Dutta acknowledged that "it is always going to be easier to prevent a disease than to cure it."
Another key research goal is to develop a beta cell replacement therapy that can demonstrate six months of insulin independence. To date, no project has accomplished this goal without requiring the patient take full-body immunosuppressive drugs. The JDCA values the clarity of this objective and believes that it lays the foundation for the renewed JDRF to dedicate a significant portion of its resource portfolio toward finding Practical Cure for T1D in time to impact people living with the disease today.
JDRF to Expand Outside of T1D?  
The most surprising comments related to JDRF's new strategy to increase its base of support by providing value to communities outside of T1D. Specifically, the JDRF press release says: "Moving forward, JDRF will also engage people outside areas where we have chapters and staff and look outside the T1D community for support from people with type 2 diabetes and other autoimmune disorders who can benefit from our research." 
In our view, any resource that is allocated to grants outside of T1D is off mission.
There is still much to be understood about how this strategy will be implemented and to what degree it will impact the JDRF funding strategy and priorities. JDRF CEO Aaron Kowalski said in a recent email exchange: "I want to be very clear: our mission is curing T1D and improving lives of those living with T1D. Helping the T1D community is our purpose. It happens that some of the research we do helps other diseases. We know that we need more capital flowing into the T1D space. The JDRF T1D Fund has been a great driver of that and of course I'm proud of the role that JDRF has played to very significantly leverage dollars (and pounds and euros) into T1D research efforts. If we can highlight a bigger business opportunity and educate investors that there is a pathway to broader use – that is a win for people with T1D."