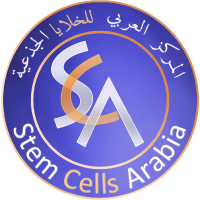 This report provides an update on Stem Cells Arabia (SCA), a private company in Amman, Jordan that is conducting human trials research toward a T1D cure using the "Jordanian Method for Treatment of Diabetes." This project was identified by the JDCA last fall as a potential Practical Cure.

The initial results claimed by the study were extraordinary and unique. According to the published results and a subsequent JDCA interview with SCA's CEO and lead research scientist, three of the four participants in the phase I trial, all who had fully established T1D, were able to stop using insulin after treatment and remained insulin independent for two years without immunosuppressive drugs and without major adverse side effects. A fourth patient was able to substantially decrease her insulin requirements. If valid, these results were among the most promising that the JDCA had encountered in the six years we have been tracking T1D cure research.

Based on these results, a phase II trial was approved by the FDA and is currently recruiting. The trial is being conducted in Jordan and its primary completion date is August 2018.

The JDCA set out to confirm and validate the research with the goal of steering material funding and resources to move the project through clinical trials as fast as possible. However, as detailed in this report, the investigation was unable to validate or confirm the astonishing results.
 
Overview of the Stem Cells Arabia Approach
The Stem Cells Arabia treatment method utilizes the patient's own blood which is drawn and processed to isolate stem cells and white blood cells (lymphocytes and monocytes). From there, the blood cells undergo two separate treatments before being returned to the patient.

First Step: Stem cells are transformed into insulin producers.
Stem cells are isolated from other contaminating blood cells using a purification process. The purified stem cells are then transplanted into the most active insulin-producing areas of the pancreas, where they can develop into fully functioning, insulin-producing beta cells and regulatory alpha cells.
Second Step: White blood cells are treated to stop the autoimmune attack.
The white blood cells are treated with umbilical-cord-blood stem cells. The theory is that once treated, the white blood cells will no longer attack the insulin-producing islet cells.
Stem Cells Arabia CEO Confirms Accuracy of Results in Interview with JDCA
Principal investigator and Stem Cells Arabia CEO, Dr. Adeeb Al-Zoubi presented his research findings at the 13th International Cord Blood Symposium (ICBS) in San Francisco in 2015. The 'poster' presented at the conference is attached below in Appendix A.

In response to the promising poster results, the JDCA contacted Al-Zoubi. In 2017, he agreed to an interview with the JDCA, published in September (Click here to view) during which he stated the poster results were accurate and provided additional details as follows:

"After the initial blood treatment and re-infusion, the procedure took an average of three to six months before the full benefits were achieved. Three of the patients were able to stop using insulin altogether and remained insulin independent for two full years before (Al-Zoubi) lost contact with them. The fourth patient was off insulin from 55 days' post-treatment for nine months. She then returned to taking insulin at a much lower dose (0.1 u/kg after treatment compared with 1.0 u/kg before treatment) and is now on a single daily insulin dose at a 0.1 u/kg."

During the interview, the JDCA encouraged Al-Zoubi to put patients first and officially publish his results as soon as possible. Al-Zoubi replied, "No, we are considering filing for a patent on this method. Our shareholders believe that we might have discovered something worth filing for a patent." 
Independent Investigation Conducted
Due to the extraordinary potential for an improvement in the quality of life for everyone with T1D, and as a service to the donor community, the JDCA hired an experienced medical research journalist to independently validate the research results. The independent investigative journalist had four main tasks:
Contact and interview Al-Zoubi
Attempt to locate and conduct one-on-one interviews with the four trial participants
Interview the scientific researchers listed on the conference results poster (Appendix A)
Consult other independent T1D researchers for an informed scientific perspective
The investigation lasted over 10 weeks, into early 2018, and encountered several roadblocks. Al-Zoubi, who had previously been forthcoming, refused to engage directly even after being reminded that validating the results could lead to significant funding. The investigative journalist was unable to gain access to the trial participants and eleven of the twelve researchers named on the poster refused to engage.

One researcher listed on the poster, Dr. Mark Holterman from the University of Illinois at Chicago, did engage and provided detailed insights into the trial and poster results. He also helped to secure a definitive reply from Al-Zoubi.

According to Holterman: "I received word from Dr. Al-Zoubi. He does not feel that the protocol is ready for prime time since the results on the subsequent patients are far from consistent. Our poster was accurate at the time but like many initial reports of short-term results, the follow-up developments provide a cruel reality check. I am sorry to disappoint JDCA, but we do not want to lead anyone on."

In short, the poster results cannot be confirmed nor validated.

Nevertheless, the JDCA remains hopeful that the ongoing Stem Cells Arabia phase II trial will deliver conclusive results shortly and overturn the lack of verifiable results from the phase I trial.
Key Learnings and Implications for Donors
There are two main learnings from this investigation. One, posters and conference presentations do not require the same type of validation as published journal articles, as they are not peer-reviewed, and should not be viewed as conclusive. We asked ICBS, the conference organizer, about their vetting process and they responded:"In 2015 we used an abstract review committee and guidelines for scoring abstracts. The guidelines were mostly for format and word count."

The presentation of research results at such conferences confers a perception to those outside of the scientific community of an external and objective validity. Consequently, it is important for the public to remember that poster results and conference presentations should be read with cautious optimism and such results mark the early stage of a journey, not the concluding one.  

Two, in an academic environment results are examined and verified through peer-review and also when other researchers try to replicate the initial findings. Alternatively, in a corporate environment such as Stem Cells Arabia, research findings are kept closely guarded in the hope that the company can bring it to market and make a profitable return for investors. In our view, there is nothing inappropriate with a private company protecting and guarding its intellectual property and we support the idea that profit is a strong incentive to bring innovation to market quickly. However, the situation gets murky when the private company begins to broadly and publicly communicate extraordinary trial results as true and accurate with the hope that the claims will attract favorable investors and funding.

In conclusion, we encourage donors/investors to ask the hard questions of researchers, particularly when discussing early stage results. At the same time, the JDCA will do our best to bring transparency and clarity to all issues related to curing T1D. As a voice for the donor, we invite your comments and questions.
---
Appendix A: Abstract #: CBS1503

Utilization of Purified Autologous Peripheral Blood-Derived Stem Cells, Combined With Immune Modulation by Cord Blood Mesenchymal Stem Cells in Treatment of Type 1 Diabetes Mellitus: A Jordanian Pilot Study
Adeeb Al-Zoubi1,2, Hazem Haboob3, Sameh Al-Bakheet2, Marwa Tapponi2, Mahasen Zalloum2, Samer Abu Radi4, Farah Khalifeh, Shahed Sarayrah2, Feras AlTwal5, Jamil Hermas6, Mohammed El-Khateeb7,8, Mark Holterman1
 
1 Department of Surgery, University of Illinois College of Medicine in Peoria, Peoria, IL, USA
2 Stem Cells of Arabia, Al-Medina Al-Munawara St., Amman, Jordan
3 Department of Radiology, King Hussein Medical Center, Royal Medical Services, Amman, Jordan
4 Bone Marrow Transplantation Unit, Al-Khaldi Medical Center, Amman, Jordan
5 Department of Microbiology and Immunology, College of Medicine, University of Illinois at Chicago, Chicago, IL, USA
6 Stem Cell Division, Al-Yamama Company, Amman, Jordan
7 Department of Pathology, Faculty of Medicine, University of Jordan, Amman, Jordan
8 National Center for Diabetes, Endocrinology and Genetics, Queen Rania St., Amman, Jordan
 
Introduction: Type 1 diabetes mellitus (T1DM) is a chronic, autoimmune disease that involves progressive destruction of pancreatic β-cells, leading to the loss of insulin production and glucose homeostasis. Current treatments have provided some improvements in insulin availability and glucose homeostasis. However, these treatments fall short of halting the immune insult on β cells and do not provide a cure for the disease. Stem cells (SCs) may provide a treatment for generating self-renewing source of insulin-secreting and glucose responsive β cells. A successful treatment approach should halt the immune attack on β cells. Mesenchymal SCs (MSCs) possess immune-regulatory properties that have been shown to decrease autoimmunity and prevent disease recurrence. In this study, we present a new treatment approach for T1DM.  Our protocol provides immunomodulation by coculture of cord blood MSCs (CB-MSCs) with the patient's circulating lymphocytes, combined with additional β cell regeneration through the delivery of purified, autologous, CD34+, CD133+, and CD271+ SCs.

Materials and Methods: Four T1DM patients (1 female, 3 males) were included in this study. Patients were 35.5 years old in average (13-52). Pre-operatively, patients had averages of insulin intake of 50U/day (20-80), HbA1c of 9.0 (6.3-12.1), and Fasting Blood Sugar (FBS) of 350 (180-650); three patients had 0.00 C peptide, and the fourth had 0.23 C peptide. All patients were healthy, non-smokers, non alcoholics, except one with retrograde ejaculation. Patients received daily SC injections of Granulocyte-Colony Stimulating Factor (G-CSF) (GeSysin) for 5 days. On day 6, about 200 ml of peripheral blood mononuclear cells (PB-MNCs) were collected from peripheral blood. CD34+, CD133+, and CD271+ stem cells were isolated from PB-MNCs using the CliniMACS(R) System. Purified cells were injected into pancreatic arteries of patients via interventional radiology. PB-MNCs (without SCs) were co-cultured with adherent CB-MSCs for 6 hours.  PB-MNCs (only) were then injected back into the patient intravenously. Patients were then followed for up to 51 months (average 22 months).

Results: There were no complications over the follow up period (14-51 months). Three out of four patients completely stopped their insulin requirement at 6 months. All 4 patients showed significant improvements in FBS (average 145), C-peptide (average 1.01), and HbA1c (average 7.0),  during 12 months post transplantation.

Conclusion: Our results present hopeful and promising potential for the use of SCs in the treatment of T1DM patients.  Further clinical trials are needed to support the results of our pilot study.