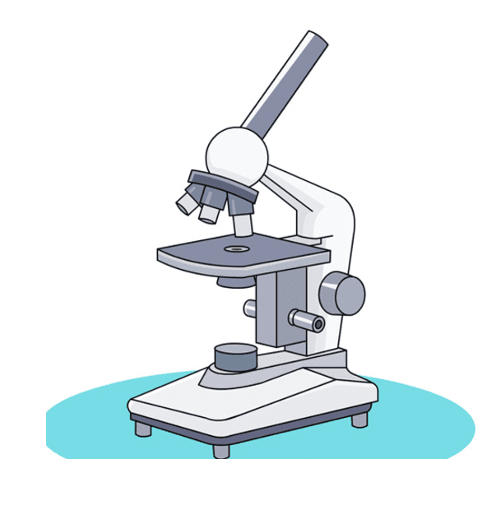 The American Diabetes Association's 77th Scientific Sessions, the largest diabetes research conference of the year, was held June 9-13 in San Diego, California. The JDCA tracked the conference with the purpose of identifying advancements and news related to T1D Practical Cure research.

The conference featured 2,234 research abstracts (summaries of key research findings) and 262 formal presentations. Overall, the majority of conference discussion was focused on type 2 diabetes. Among research abstracts, the JDCA counted 398 that specifically addressed type 1 diabetes directly – about 12% of the total. Among formal presentations, the JDCA counted 34 that directly addressed type 1 diabetes - about 13% of the total. 

Compared to 2016, there was an increase in T1D research abstracts (210 in 2016 to 398 in 2017) and a decrease in formal presentations (66 in 2016 to 34 in 2017). There was also a noticeable decline in the number of cure-related topics and updates as compared to 2016.
Practical Cure Projects
Only two Practical Cure projects were addressed during the conference:
BCG: Presented a poster in a general session updating the phase II trial with data showing an increase in Tregs, an intended outcome of exposure to BCG. However, no evidence was presented linking this Treg increase to cure-related metrics such as C-peptide or a reduction in external insulin. Despite the lack of cure-related data, this project is receiving a relatively large amount of press coverage, most of which describe BCG as an imminent cure.
T-Rex/Caladrius: Took part in a panel titled Therapy for Type 1 Diabetes-Short Treatment for Durable Benefit. There was no news related to active clinical trials and the panel appeared to only provide background information on the current study.
Other Noteworthy T1D Research Topics

Three T1D topics stood out in terms of the amount of conference focus and media coverage they received. They are as follows:

Many Companies Making Progress on Closed-Loop 'AP'  
Most of the major companies developing closed-loop systems showed posters that revealed ongoing improvements in blood glucose monitoring accuracy and overall glucose control. Several companies provided updates on their closed-loop systems including Medtronic, Tandem, Insulet, and Bigfoot, among others.

One noteworthy piece of news related to the closed-loop AP came from Senseonics, who applied for FDA approval for an implantable CGM that can last 90 days without needing replacement.

Currently, the only closed-loop AP that has market approval from the FDA is the Medtronic 670G. All other devices still remain years away from market approval. The cloosed-loop updates shared at the conference included incremental improvements, as opposed to advances towards market approval.  The competitive landscape of closed-loop devices remains very much the same as we reported in our AP report in January of 2017 (Click here to view).
Mixed Results for Early-Onset, Pre-diabetes, and Prevention Studies
DIAPREV-IT is one of the first research projects to test a treatment to prevent the progression of T1D in people who test positively for auto-immune markers but do not yet have T1D or show any symptoms. Phase II research trial results showed that the treatment had no impact on slowing the disease progression, a disappointing result.
A Benaroya Research Institute Phase II trial testing an oral crystal insulin supplement in a 55 person trial of people in early stages of T1D showed a 31-month delay in time to development of T1D, delaying the disease but not preventing or reversing it. A 31-month delay should be seen as a relatively positive result and highlights this as a good area for future study.
A 428-person study using the T2D drug Metaformin to delay disease progression in people recently diagnosed with T1D was not successful. Metaformin had no impact on the progression of the disease.
Gleevac, an oral drug used to manage leukemia, found modest results in 67 early onset adult test subjects in decreasing insulin need. This trial remains years away from FDA approval.
Shelf-stable Glucagon Progressing Slowly
Several glucagon trials reported results. All of the projects noted below are focusing on creating a glucagon that is stable at room temperatures and does not require refrigeration. If successful, this will provide a valuable benefit for treating severe hypoglycemia and would be a key factor enabling a dual-hormone closed-loop 'AP'. None of these projects appear close to receiving FDA market approval.
Xeris Pharmaceuticals: Presented 3 posters, including data from a glucagon pen which stays stable at room temperature and resolved hypoglycemic symptoms in a median time of 20 minutes.In Phase II human trials. No information presented on expected timetable to move into Phase III.
BRIEF-Zealand Pharma: Showed positive results from a phase II trial testing their glucagon formulation, dasiglucagon, as a treatment of severe hypoglycemia. In phase II human trials.
Adocia: A biopharmaceutical company from France showed results from an in vitro trial testing a glucagon formulation being designed for both duel-AP use and hyperglycemic events. This has not progressed into animal testing.
Related Links:
77th Scientific Sessions Homepage: https://professional.diabetes.org/meeting/scientific-sessions/77th-scientific-sessions
BCG Clinical Poster https://ada.apprisor.org/epsAbstractADA.cfm?id=1Session: https://ada.apprisor.org/epsAbstractADA.cfm?id=1