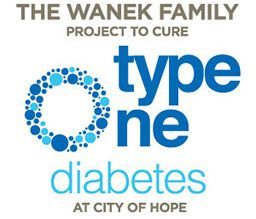 A $50 million dollar donation to a T1D research center caused significant fanfare throughout the T1D community on Monday. The donation, which consists of a one-time gift from the Wanek family, as well as other anonymous donors, was awarded to the City of Hope (COH) Diabetes and Metabolism Research Institute in Los Angeles to establish the Wanek Family Project to Cure Type 1 Diabetes. The institution will devote the entire $50 million over the next six years to T1D research, with the main objective of finding a cure. This gift is unique because it is rare that a donation of this size is given to a single research center, as opposed to a large fundraising organization like the ADA or JDRF.
The project will focus on three main areas of research:
1. Immune system modulation
2. Beta cell expansion and replacement
3. Preventing diabetes complications
The project will be led by Dr. Bart Roep, Chair of COH's Department of Diabetes Immunology, who hopes to build upon work from a past clinical trial he led in the Netherlands. Roep's previous work focused on immune system modification and featured a vaccine which took patient immune cells, added vitamin D3 and a beta-cell protein, and transplanted them back into the patient.
The project is testing multiple initiatives which, if combined, could constitute a Practical Cure in the future. Because these initiatives are broken up into individual parts within the three areas of research, it does not currently represent a full Practical Cure. Although finding a cure in the next six years is unlikely, as progressing through all of the stages of clinical trials often takes more than 10 years, and remains an arduous and often timely process, it is encouraging to see an organization with the similar goal of finding a cure within a timeframe that will benefit those currently living with the disease.
To find out more, or to support the program directly, please visit the project webpage linked below:
https://www.cityofhope.org/wanek-project