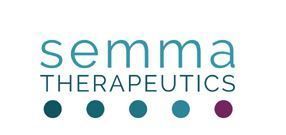 Last week, Semma Therapeutics Scientific Co-Founder and Vice President, Felicia Pagliuca, Ph.D., presented a progress report during an industry conference in La Jolla, California, called the Cell and Gene Meeting on the Mesa. This report summarizes her comments and follows a similar format as the JDCA update on Viacyte, Inc., published last Friday.
The JDCA has previously written on Semma Therapeutics' Scientific Founder, Dr. Doug Melton, who's research on Stem Cell Transplantation was identified as an emerging practical cure. While this work remains promising and is regarded as one of the most exciting projects in T1D, the research has not yet moved into human trials, and Pagliuca did not offer any timetable. 
BACKGROUND:
Melton's research team at Harvard was the first to create and test fully functioning beta cells from a single embryonic stem cell line. In collaboration with a research team at MIT, the stem cells were transplanted into mice and yielded promising study results. The rodents were insulin independent for the 174-day duration of the trial and maintained healthy blood glucose readings.
Semma Therapeutics was set up in early 2014 to commercialize the stem cell work emerging from Melton's lab at Harvard. According to Pagliuca, "Semma Therapeutics is laser-focused on diabetes."
ADDITIONAL HIGHLIGHTS:
Promising results from current animal testing:

Able to consistently produce fully-functioning islets on a large scale.
Proved that the manufactured islets shut-off insulin secretion in low glucose conditions.
Demonstrated long-term survival and function after transplantation.

No timetable or further information offered on moving into human trials.
Semma is well funded and recently received a $5 Million grant from the California Institute for Regenerative Medicine.
Link: Semma Therapeutics Homepage