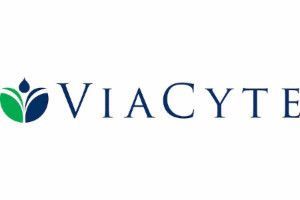 Yesterday, the ViaCyte CEO, Paul Laikind, presented a progress report during an industry conference in La Jolla, California called the Cell and Gene Meeting on the Mesa. This report summarizes his comments.
The JDCA has identified VicaCyte's work as one of the few research projects in human trials which has the potential to deliver a Practical Cure for type 1 diabetes. Many people in the T1D community believe that this is one of the most promising and exciting projects currently underway.
TECHNOLOGY OVERVIEW:
VicaCyte's approach combines stem cell and encapsulation technology. Pancreatic progenitor cells, which mature to produce insulin, are derived from an embryonic stem cell line and then encapsulated with a proprietary device called 'Encaptra'.  The package is inserted under the skin.
During the presentation, Laikind described the potential of the work as follows: "We believe cell therapy can have a big impact and deliver what we believe to be a functional cure."
STATUS UPDATES:
There are two initiatives underway. The first, VC-01, tests the combination of stem cell derived progenitor cells along with the Encaptra encapsulation device. This is currently in human trials. The second, 'Pec-Direct', tests the progenitor cells in a delivery device that allows blood vessels direct access to the cells. This requires ongoing immunosuppression and is currently in animal testing.  
ADDITIONAL COMMENTS:
VC-01 (PEC-ENCAP):
Currently in human trials: NCT02239354 https://clinicaltrials.gov/ct2/show/NCT02239354
Trial expected to complete in August of 2017.
Early trial results based on Laikind's comments. No numbers were provided.
Combination appears to be safe and well tolerated.
Encaptra device appears to be immune protective as designed (no autoimmune rejection or sensitization).
Potential for prolonged cell survival demonstrated.
Overall, the tone and information shared during the talk relating to the trial was positive and encouraging. "Pec-Encap is the hit it over the fence product," said Laikind.
We look forward to seeing the actual study results.
PEC-DIRECT:
Currently in animal testing.
Hoping to move into human trials in the first half of 2017, pending IND approval from FDA.
Intended to be a preferred alternative for cadaver-sourced beta cells currently used in islet cell transplantation procedures (ICT). Supply of cadaver-sourced beta cells is acutely limited. If successful, this technology would allow ICT procedures to be made available to many more people.
Proof of concept and efficacy expected in the next 24 months.
Seeking Orphan Drug designation and moving quickly to commercialization.