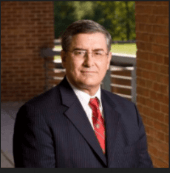 STARTING ON OCTOBER 5TH, DR. PETER AMENTA WILL BECOME THE NEW JOSLIN PRESIDENT AND CEO.  WHERE PREVIOUS CEO JOHN BROOKS BACKGROUND WAS AS A BUSINESSMAN AND ENTREPRENEUR, AMENTA IS A LONG-TERM CLINICIAN AND RESEARCH SCIENTIST.  A FEW HIGHLIGHTS ON HIS BACKGROUND:
Currently a Professor of Pathology and Laboratory Medicine at Rutgers Robert Wood Johnson Medical School
Over a 20 year career, he held a number of administrative positions at Robert Wood Johnson, including Chief of Staff and Dean of the Medical School.
He is regarded as an expert microscopist and immunohistochemist, and is widely published.
A change in leadership such as this signals a shift in strategic direction.  However, to date, there is no statement on the key reason for the change in leadership nor has their been a statement from the board of directors about what changes that want to achieve with this change.